This post may contain affiliate links. Please read the disclaimer for more info.
Hello, everyone. Welcome back to Bringing Up Business
Today, I'm going to teach you how to create a holiday gift guide for your blog. This way, you can earn affiliate sales, before we officially close out the year.
What is a holiday gift guide?
A holiday gift guide is one of the ways to make money blogging. Although seasonal, holiday gift guides can be your last hurrah if you plan to boost your blog income before the year ends.
Holiday gift guides come in different forms. It can be in the form of:
Blog posts. In fact, I have a previous blog post about the different blog posts that will drive massive traffic to your blog.
Social media posts (commonly on Instagram)
Pinterest pins.
Email newsletters
YouTube videos
How to create a holiday gift guide for your blog?
1. Consider your audience. You have to be familiar with your audience demographics.
Gender
Age
Income
Profession
Educational attainment
Interests
For example, you're a lifestyle/fashion blogger. Most probably, your blog audience is:
Between the age of 18-35
Females
Fresh graduates with white-collar jobs
Minimum to high-income wage earners
College grads, undergrads, post-graduate
Loves to eat out, enjoys shopping for clothes shoes, and accessories
Another example, assuming you blog about stay at home moms. Most, probably your audience is:
Between the age of 25-40
Females
Moms looking for ways to make extra money in their pajamas or without leaving the house
Skincare junkies for self-care
Loves to buy baby stuff, room decor, and/kitchen gadgets
With these in mind, you will be able to identify what items to include in your holiday gift guide.
2. Utilize your platforms. You can't just write one holiday gift guide on your blog and that's it. You have to come up with other ways to market your content. For example, you wrote a blog post about holiday gift guides for your boyfriend under $50. After you hit publish, you can reuse the images in the blog post and share them on your IG story, or change the format and turn it into a Pinterest pin.
3. Share discounts, sales, and last-minute promotions. Recommend products that are within their budget. If not, inform them about discounts, sales, and other promotions where they can save more money. Moreover, it's also best if you inform your audience about these deals ahead of time.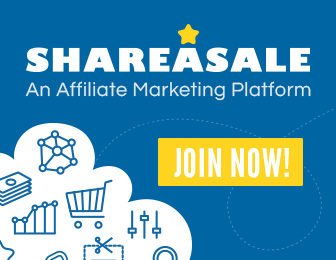 Where to find products for your holiday gift guide?
The easiest way to find items to promote on your holiday gift guide is through an affiliate network like ShareASale.
If this is your first time to hear about ShareASale, here is a beginner's guide I wrote yesterday to help you get started.
How to create a holiday gift guide that's clickable
The best way to create a clickable holiday gift guide is to come up with juicy titles. Here are some phrases that you can include in yours:
Must-have
Affordable gifts to your ___
Top gifts for moms on Christmas day
What To Get Your Boyfriend/Girlfriend This Christmas
Secret Santa on a budget
Best holiday gift guide for pet lovers
Unique gifts for skincare junkies
Eco-friendly holiday gifts
You can also use phrases that inform your audience about last-minute sales like:
Last day: FREE shipping
Sale ends today
Last chance
Conclusion
A holiday gift guide is not considered as evergreen content. So if you want to make money blogging, know that holiday gift guides aren't gonna help increase your affiliate sales after the holiday season.
I remember early this year, I wrote two blog posts for Valentine's Day and published them two weeks prior to February 14. Unfortunately, I didn't get any affiliate sales from it. Plus, I don't think I was able to promote it enough to gain exposure since V-day is fast approaching. Some affiliate marketers say that the best time to promote seasonal products is at least 45 days before the holiday. In fact, I'm already seeing a lot of Christmas holiday gift guides on Pinterest nowadays, and it's only September.
Of course, after Valentine's day, these two blog posts I wrote were of no use to me anymore. They're not getting me web traffic, nor affiliate sales. So we really have to consider the life span every time we create content in our blog.
However, there are instances when other companies extend their holiday sales until the coming year. This means you can continue promoting holiday gift guides until January.
We are a few days away before we start the fourth quarter of 2020. As you are reading this, I'm already preparing a list of holiday gift guides I need to write over the weekend. It's not yet too late to signup with affiliate networks like ShareASale, and start planning to create content that will boost your affiliate sales.
Don't forget your affiliate disclaimer and legal pages. Here's a previous blog post I wrote about how to blog legally.